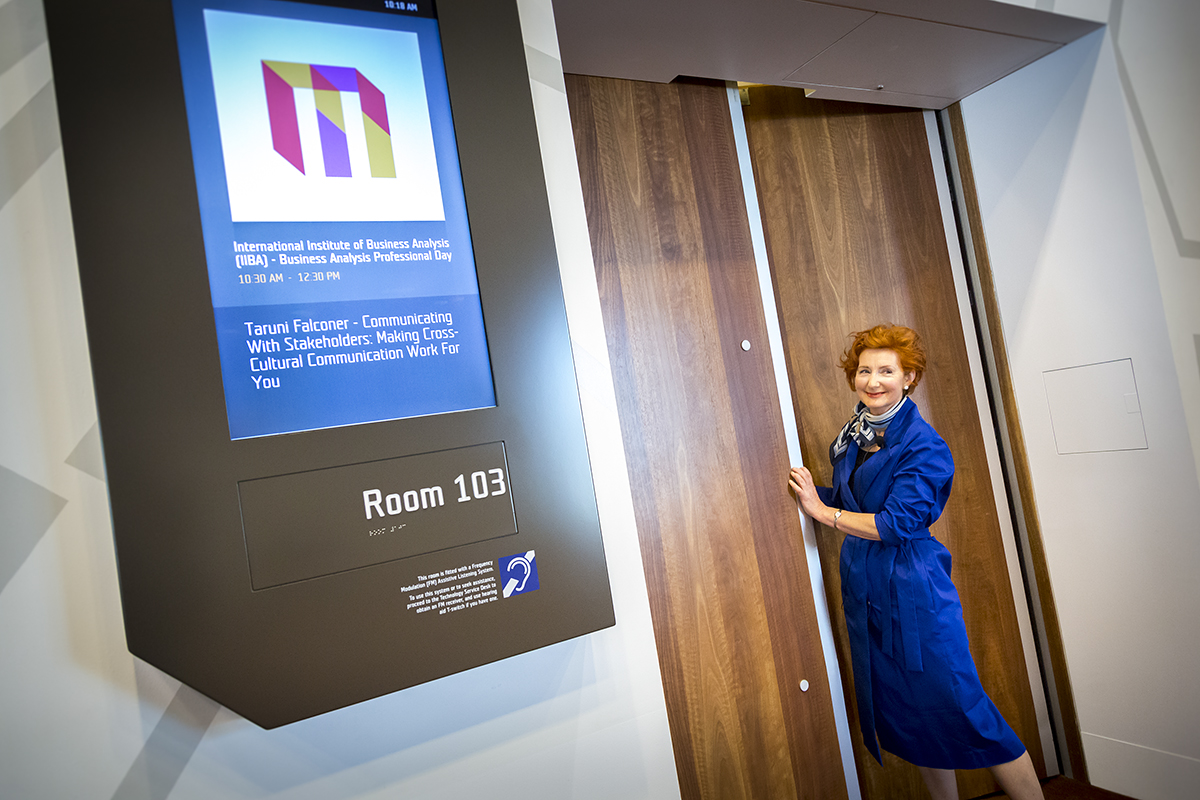 We want her back again! Taruni presented to our people at Toyota, New Zealand, about ways to work effectively with our Japanese counterparts. The content and material presented was current, excellent. Taruni continually linked her  examples and resources to our organisation and what we do day to day. Taruni has been the catalyst for us to build further knowledge, information and resources in this topic. Our Learning & Development Group highly recommend her services to others wanting to connect more effectively with colleagues and counterparts from backgrounds different from your own.  Jane Stella, Future People Development, Toyota New Zealand 2016

The International Institute of Business Analysis, Australia Chapter, had the good fortune to secure Taruni Falconer to speak at our 2016 Business Analysis Professional Days in Melbourne and Perth. With ever increasing numbers of business analysts finding they need to work effectively both cross-borders and cross-culturally on projects, Taruni's workshop on 'Communicating with Stakeholders, Making Cross-Cultural Communication Work for You' really hit the spot. With an over-subscribed session in Melbourne, the topic clearly struck a chord with the BA community. Post event survey results showed all of the lucky participants rated the workshop as either meeting or exceeding their expectations with a 98% 'Very good' to 'Excellent' rating for Taruni herself as a speaker. Tracy Watson, Events Director, International Institute of Business Analysis – Australia Chapter Ltd 2016
Taruni communicates with clients before speaking events to ensure that her approach is customized to their needs. Keynotes usually range in duration from 45 to 60 minutes, occasionally extending to an hour and a half in interactive mode.
A 'drill-down' session or workshop after a keynote address adds extra value by giving event attendees an opportunity to hone-in on critical success factors in their business. These are typically delivered immediately after a keynote address or held at a later time to fit your programme.
Education New Zealand is pleased with the overwhelmingly positive feedback received from participants at the University of Otago. The workshop on intercultural capability was responsive, targeted, relevant and of immediate value for our professionals working both internationally and domestically with international students. Adele Bryant, Business Development Manager, Education New Zealand 2016
Taruni addresses corporates, franchises, business, professional and industry associations, Lunch and Learns, not-for-profit organisations and others with interests in leading in 21st century. Audiences range from ten person in-house teams to conference audiences of up to 1000 people.
As a speaker, her engaging, warm, pragmatic approach, and international business acumen, enables her to connect with people at all levels in our conference…….It was a privilege and pleasure to be in your audience today, during your presentation at the CSL Australia "Our Way Forward" conference.  You made significant contribution to how we can improve our on-board and on-shore communications. We look forward to working with you in the future to put this in place. Greg Metcalfe. CEO, Canadian Shipping Lines 2015