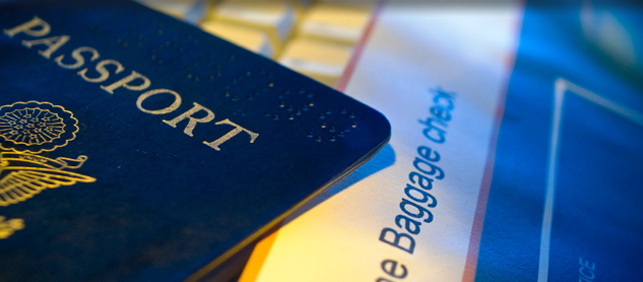 International Assignment Preparation – Managing Transitions
Taruni Falconer & Associates provide a range of services designed to facilitate and enhance the international assignee's transition to their new living and working environment. These customized programs are:
Confidential, interactive and customised
Cover both business-related and practical living issues
Cover short term business trips and long term assignments
Include planning to manage the stresses and challenges for transition as an individual, and, as applicable, as a couple or family
Develop strategies and practical techniques for engaging effectively in the host culture
Equipped with a more realistic understanding of the new culture and the process of adjustment, international assignees are better prepared for the experience, and more effective in taking full advantage of their new opportunities.
Pre-program needs assessment
Confidential pre-program needs assessment guarantees that Taruni Falconer & Associates will meet client requirements. Comprehensive confidential questionnaires are completed by participants prior to a program or delivery of a service.
Types of Programs
Virtual Country Briefing for Short-Term Assignees: a 1-2 hour, highly customised teleconference/Skype session, to prepare short-term assignees for their international assignment. A debrief post-short term business trip is also include in this service.
Thriving in a New Culture: a coached training program for the international assignee and spouse/partner, to gain knowledge and skills in support of assignment success – in-bound and out-bound assignees
Coaching for Global Business Professionals: one-on-one expert guidance via teleconference/ Skype to address and embed specific cross-border objectives of individuals and their teams. This also includes on-assignment support.
Repatriation Support: designed to leverage your international assignment. A coaching program for the international assignee and spouse/partner to prepare for a successful return to their home country or onto their next assignment.
I now get it! So much of my hesitation about this three year assignment I now understand as a normal part of the transition process to living and working in a new business culture. Female assignee, Investor Services, J.P. Morgan – Australia to Hong Kong 2017

For any persons working with Australians in France – this post-arrival personalised coaching program should actually be made mandatory.
Franck PARISOT, Chief Executive Officer, Servier Laboratories (Australia) Pty Ltd 

I resisted coming on this international assignment. Then I completed Taruni's pre-departure coaching program and that's changed. I am now motivated and clear about how to optimise this three-year assignment. I now feel confident that I have strategies in place. Spouse, mother of three children, second international assignment, General Motors, Sydney, Australia to Detroit 2016
Clients currently benefiting from these programs are:
In-bound and out-bound business assignees going off-shore for short or longer term
Companies considering exporting and wanting to anticipate needs for staff
Educational Institutes preparing students and academic staff for study or teaching abroad
Organizations bringing interns into Australia/ New Zealand and wanting an induction into the Australia/ New Zealand business and living environment
Country experts drawn from a pool of resource people join with the full-time facilitator to provide individual, country-specific, one or  two-day, pre-departure programs. They provide practical advice on everyday life issues and intercultural business practices for the new culture.